2 Questions, Zero Pressure,
95% Effective.
There IS a Better Way to Advance & Close Your Sales.
I'm James Muir, author of the #1 best-selling book: The Perfect Close.
Download your FREE Perfect Close Ultimate Resource Bundle and Learn to Close More Sales Now!
Get Yours!
GET THESE POWERFUL GUIDES TO
DRIVE MORE NEW BUSINESS NOW
FREE RESOURCES
Download the Perfect Close Ultimate Resrouce Bundle Now!
Download 12 amazing resources including The 7 Deadly Myths of Closing and the first 3 Chapters of The Perfect Close
Get Yours!
JAMES MUIR HAS BEEN FEATURED ON
My Mission – To Make the Complex Simple
I am the founder and CEO of Best Practice International and the bestselling author of two books including the #1 book on closing sales – The Perfect Close. I am a 30-year veteran of sales having served in every role – from individual contributor to executive VP. My mission is to make the complex simple.
#1 AMAZON BESTSELLERS
"The Perfect Close approach is hands-down the best practice for advancing and closing sales today."

– Robert Terson
"I have read literally hundreds of sales books and I would put this one in my top ten."

– John Spence
"I am a huge fan of James Muir and this must-read book."

– Mike Weinberg
Keynotes
James is fantastic. His session at OutBound was the highest rated by attendees. His material is powerful, practical and hard hitting. He really connects with the crowd. The audience was engaged from start to finish. His session achieved both the tone and high level of value that we deliver to the attendees of OutBound. Our attendees were raving about his session and material which is why we invited him back. I would recommend James Muir to any organization looking for an inspiring, dynamic speaker capable of energizing and motivating while educating and entertaining.
– Jeb Blount, OutBound Event President & Organizer
Best-Practice Advisor
James, thank you so much for the brilliant two-day messaging workshop. My whole team agreed it was phenomenal. I really appreciate your roll-up-your-sleeves approach. We cranked out a massive amount of work together. Value is over-the-top.
– Ben Quirk – Chief Strategy Officer, CareOptimize
Workshops & Seminars
James, your workshop was phenomenal; the content, style and pace were all gold standard. You have a style that is incomparable. You throw the equivalent of a medicine ball every time. Your message and impact linger because it is principle based and not just tenets. It's clearly a labor of love. Concepts are immediately comprehensible. You make us want to work all that much harder. I am very grateful for all the time we get with you.
– Cory Hansen, Chief of Marketing Wasatch Digital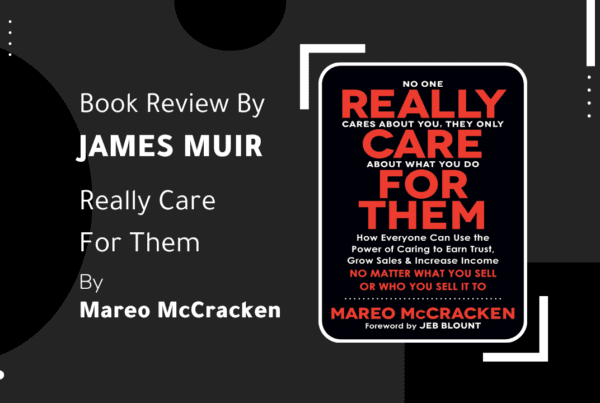 Book Review - Really Care for Them by Mareo McCracken Mareo McCracken is both a student and practitioner of professional selling.  I read over 50 books a year (most of…
Book Review of Follow Up and Close the Sales by Jeff Shore Creating new sales opportunities is incredibly challenging today, which is why it is tragic that so many sales…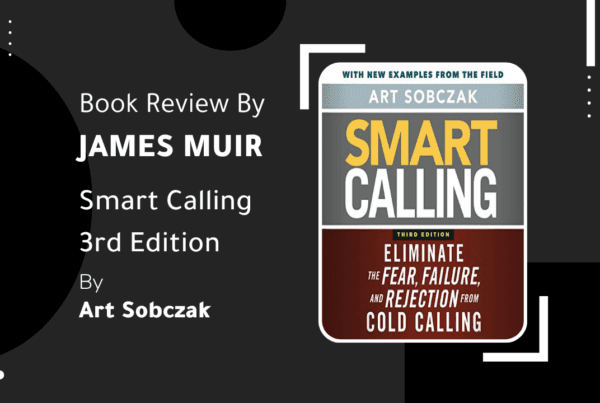 Book Review - Smart Calling 3rd Edition by Art Sobczak Smart Calling: Eliminate the Fear, Failure, and Rejection from Cold Calling by Art Sobczak Mark Twain is reported to have…
Access Your Free Resources and Learn to
Close More Sales Now!
Please enjoy these free resources to help you get the most out of "The Perfect Close Ultimate Resource Bundle and Learn to Close More Sales".
Download FREE Now