Entertaining, Insightful, Motivational, Actionable
James is best known for making the complex simple and delivering practical, hard-hitting sales insights in an authentic, engaging, and humorous way. Participants appreciate his relatable style and how he interacts with the audience (even during keynotes).
Whether it's a keynote at your annual conference, an offsite retreat, a breakout session,or a virtual training session, James tailors the message for each audience and takes pride in overdelivering on value. "I want them walking out KNOWING they've learned something new and so fired up that they go out and immediately put it into action."
"James, thanks for coming out to this year's Partner Meeting. Our reseller partners really appreciate you making time to share some of your sales techniques and strategies with them. Excellent job…you got the highest score of all the presenters!"

Carol Walker

Channel Liaison, Business Development NextGen Healthcare
"We were very fortunate to have heard your all-too-brief presentation yesterday. After you spoke our group agreed that we had already received the value of our cost of travel and time out of the field. We are going to begin implementing some of the things that we learned or were reminded of by you. Thank you."

Brent Laird

Business Development Manager Informed Medical Networks
"James, Great seeing you at the sales meeting. Your presentation and workshop was the highlight."

Dan Baker

Vice President Sales at Synapse Inc.
"Nothing but good feedback James. You are an amazing speaker as you know. Thanks for all your help."

Robert Murry

MD. Chief Medical Information Officer (CMIO) Hunterdon Medical Center
Popular Keynote Topics
Time
How to Double Your Close Ratio Using Two Simple Questions
30-90 Minutes
Tactical Prospecting - How to Maximize the Four Essential Factors of Successful Prospecting
30-90 Minutes
How to Address the Biggest Challenge for Both Inbound AND Outbound Sales (Messaging)
60-120 Minutes
The Perfect Referral - Making Referrals Your Most Profitable Lead Channel
60-120 Minutes
State of the B2B Sales Industry
60-120 Minutes
Closing in a Virtual World
45-60 Minutes
Popular Workshops
Developing Effective Messaging
The Perfect Discovery (Customized)
Strategic Selling
Conceptual Selling
Combined Strategic Selling / Conceptual Selling
Developing Your Sales Master Plan
"James workshops are amazing. His ability to train, coach and create human
development is unparalleled. I have personally been involved and seen first
hand of the success. In fact, my teams and I are regularly the recipient of
his training. James' sales strategies and insights are fresh and outstanding.
He is a pleasure to work with!"

Kelly Skeen

Director of Enterprise Sales, Well Health.
"James' sales training ability is the best I have seen in terms of market
relevance, audience engagement and fulfillment of expectations. James has
an enviable way of using his years of successful sales experience (both as a
Sales Executive and Sales Manager) to the concepts he is trying to convey
in a way that the rep can relate to and be useful with immediately. I highly
recommend James to any organization looking to improve their sales force."

Greg Uhde

Executive Sales NextGen Healthcare
"I have worked with James for over 10 years and come to understand that he
is truly the best of the best because of his incredible passion, his love of
learning and teaching, and his unique ability to always be an asset to his
customers and colleagues. I thank him for making me the salesperson I am
today."

Jeff Waldron

Strategic Account Manager, Enterprise Market Healthcare at Saleforce
"James, thank you so much for the outstanding sales messaging workshop.
We truly learn something new every time we see you. Your insight and
knowledge are invaluable. Thank you."

Mark Gaines

VP Enterprise Sales, Health Catalys
"Thanks for a great training the past few days. The entire team learned alot
and should improve their efforts for new lead gen and account activity. Will
keep you informed of progress as we make strides to implement this among
the SR's in the coming weeks. Your the best and your efforts to make us all
better is greatly appreciated! Thanks."

James A. Christensen

Senior Vice President, Sales and Marketing at SONIFI Health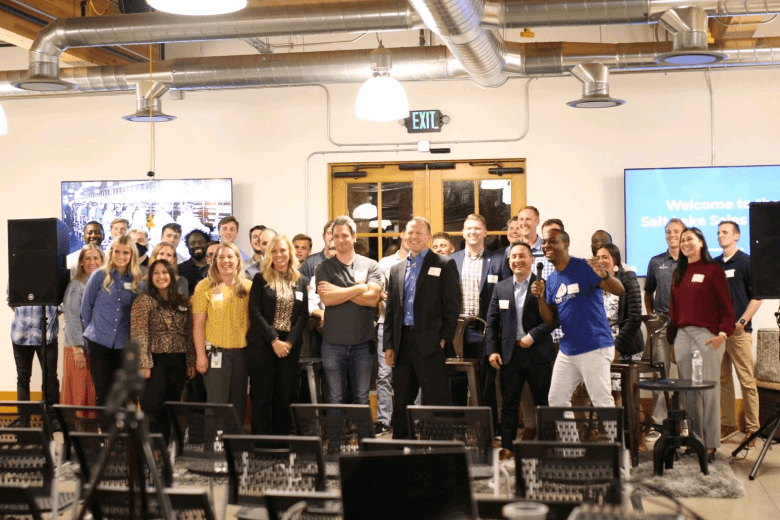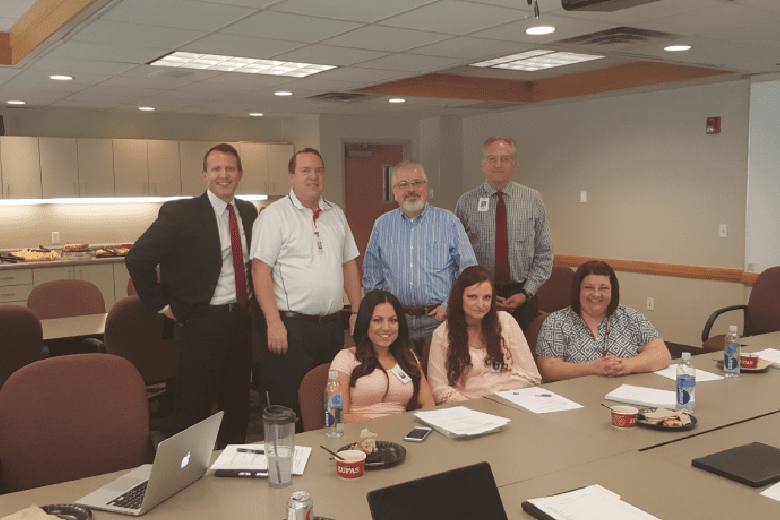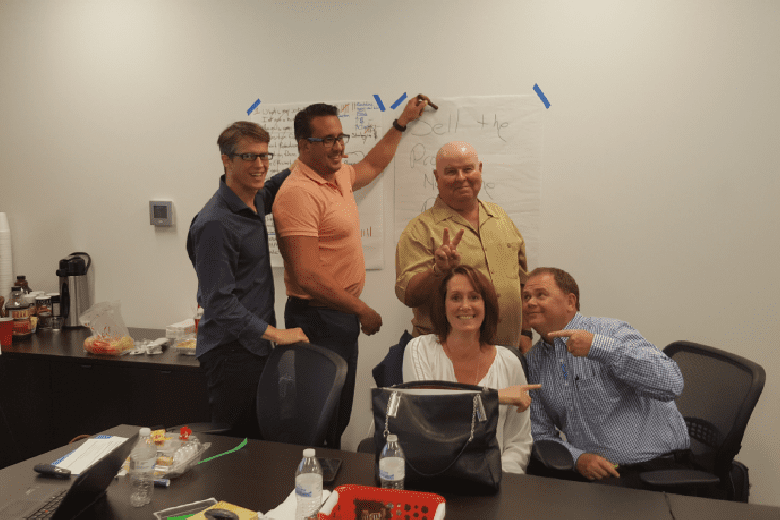 Best practice advice to sales teams, sales & marketing managers and service professionals is available on a limited basis.
I am passionate about continually discovering, teaching and applying the best practices in sales and marketing. My unique position allows me to explore, test and put those practices into action daily. Sometimes I'm brought in to help identify challenges and sometimes I am invited to help organizations take their game to the next level.
Every engagement is unique. I'm candid about my observations regarding people, leadership, culture, market and sales process.
Contact James
"James adds value to the sales equation by teaching prospects & customers how they can achieve their objectives. As our industry rapidly changes James is constantly at the forefront showing his customers how to succeed in an ever changing environment and in process, making and himself and his team a valuable part of the equation. He is the value add – he delivers value to the customer."

Jerry Shultz

President at Lightbeam Health Solutions
"There are certain characteristics that are found in some people that just make them good leaders. James has them all. And besides things like integrity, dedication, enthusiasm...... You teach. You learn by deep research and then you share. And the joy that you obviously get out of sharing is a great thing to witness and blessing to me and my teams."

Patti Peets

Senior Vice President of Physician Solutions at CareCloud
"You have done so much for the Sales organization with your RAMP information. Thank you for that. You are at the tip of the spear for us and I appreciate your efforts. In my career, I've been lucky to work with many amazing Sales people and I want you to know I consider you to be among an elite short group of superstars. Thanks."

Chris Button

Regional Director, Press Ganey
"Wow, you are like the ever ready bunny, you run constantly! We do appreciate all your hard work and preparation. We are blessed to be able to work with you. Thanks again for all your hard work, that is the best leadership example there is!"

Gene Gallogly

Vice President of Sales at NextGen Healthcare Information Systems
"James, thank you for all you have taught us over the past four years and for your mentorship. I have greatly appreciated you, your enthusiasm and knowledge of sales, your understanding of our industry, and your commitment to educating everyone around you. My best sales books have come from you. Thank you for helping me train my team."

Jamey Christensen

Senior Vice President & Head of Growth, Health Note
"It is a real privilege to work with you and to get to know you. You are truly one of the brightest minds I have ever come across."

James Egloff

Vice President of Sales at Phoenix Ortho.
I coach sales teams, sales managers and service professionals on a limited basis.
I work with sales and service organizations looking to improve financial performance by improving their close ratios. I've had the pleasure of working with some of the world's biggest names in technology and Healthcare. I have a holistic perspective on sales coaching so that means we sometimes have to address challenges on the personal side of things in order to reach the highest levels of performance. My greatest joy comes from working with new sales and service professionals. I love coaching.
I'm on a mission to teach how being genuinely authentic creates both the highest levels of success and happiness.
NOTE: Currently, I cannot take on any additional clients. I am considering offering a form of group coaching and mastermind in the future. If this is of interest to you contact me directly.
"I would describe James as a student of sales methodology with the unique ability to take the best attributes from each and align them to fit the healthcare space. His presentations/workshops enable the sales teams to hone their skills and leave each meeting with an action plan that can be utilized for immediate impact. As successful as James has been, I have been amazed at his personal effort to help others identify and take the steps to achieve their own professional goals. James provides the tools and coaching to enable sales professionals to defined a path and create a plan to exceed goals. I have personal experience with James as a coach while working as a sales leader in an emerging healthcare space. James always provides perspective and clarity on how to breakdown a complex benefits to match buyer needs."

Steve Roberts

AVP of Business Development at Inventurus Knowledge Solutions.
"James takes the time to know the team he is managing and provides the right feedback to allow a salesperson to leverage their strengths and improve their challenges. He becomes not only a "professional coach" but a "life coach". I've watched him transform lives and heard many colleagues say that he changed their lives. James' coaching and training skills inspire you and motivate you to excel and strive to be the best you can be. His detail to citing sources and creating substantive training material is the best I've seen. I've watched him transform teams. He faces change with an unmatched forward thinking optimism and is literally able to leap tall buildings that many wouldn't even attempt."

Patti Peets

Director, Revenue Cycle Management CareCloud.
"James exudes the professional generosity that comes from confidence and I appreciate that. He's smart and funny and generous with what he knows. He really pays attention and that is reflected in the feedback he gives after each teachback. His sales people are very, very lucky. They not only get to learn a process that will help them be successful; they have a ball doing it."

Monica Postell

Senior Designer and Consultant at MHI Global.
WRITTING & PODCAST APPEARANCES
Would you like me to appear on your podcast or write a guest post for your blog or newsletter? If so, contact me HERE for details.
Contact James